The success of BioNews is unquestionably due to its culture. The focus of all that we do is to empower patients living with rare disease. We provide a safe space for those affected by rare diseases to form meaningful and impactful relationships. Our ability to connect with others allows us to provide each individual with understanding, empathy, and support. At BioNews, we make a promise to our rare disease communities to deliver trustworthy information to help educate, engage, and champion the patient voice.
We connect rare disease communities by providing a unified and distinctive space to engage, educate, and empower those affected by rare diseases to help improve patient health and quality of life.
To empower, inspire, and champion the patient voice as the preeminent resource that serves to engage, inform, and connect the global rare disease community.
OUR VALUES
WE ARE R.A.R.E.
RESPONSIBILITY
We educate, engage, and actively listen and respond to the needs of our patient communities, contributors, and partners. We value integrity and ensure we stay true to our mission and vision. We hold ourselves accountable for meeting business expectations and for delivering trustworthy information to our patient communities.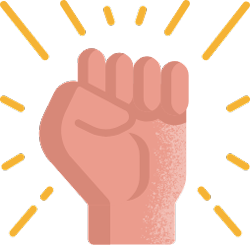 ADVOCACY
We aim to raise awareness and give our patient communities a space to amplify their voices. We strive to provide clear information people can freely access to help them experience life as they choose. We are an accommodating culture that works to increase accessibility on our platforms and meet the needs of our contributors, partners, and customers.
RELATIONSHIPS
We are an inclusive community that values and respects everyone's individuality, culture, and abilities. We form meaningful bonds and build relationships with our patient communities, contributors, and partners through trust, respect, support, and empathy.
EMPOWERMENT
We inspire our patient communities to be courageous and find their unique and impactful voice. Through education and engagement, we help patients become active participants in their healthcare. We draw on our contributors' talents and provide a focus on personal and professional growth. We encourage and support each other in accomplishing company goals and celebrate our achievements.